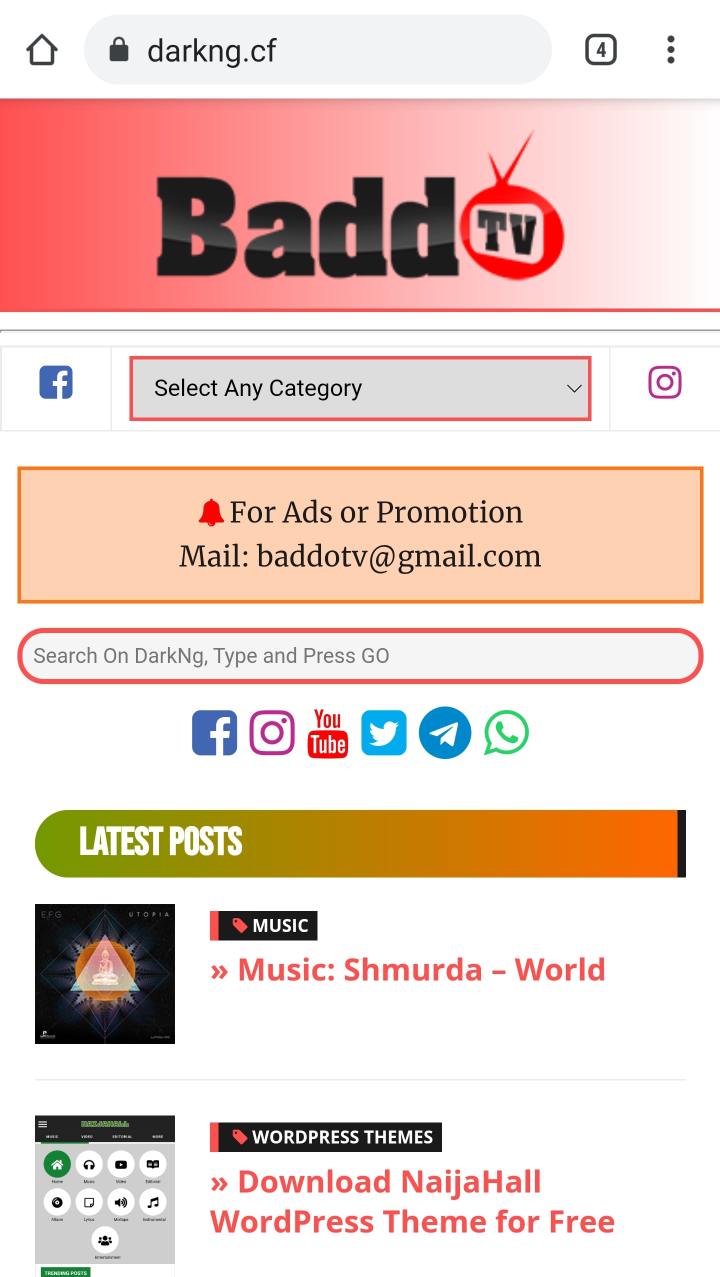 BaddoTV Wordpress Theme October 2021
is an SEO friendly, fast and secure theme built on the Mh Magazine framework by Pedro of genesis.com.ng.
INSTALLATION
1. Upload via admin dashboard or file manager/ftp
2. Activate.
EDITING
1. To edit header and change logo, go to edit template,
genesis.com.ng/header2.php
..
2. To edit footer, go to
genesis.com.ng/footer2.php
​
---
Previous (Ultimate) Version
Here's the latest and highly customizable BaddoTV WordPress theme.​
​
Before you continue to read further, note one thing: this is the most customizable Carrington mobile theme ever! If you doubt, continue reading!
FEATURES..​
1. Extremely Fast and SEO friendly.​
2. Highly Customizable.
3. Change Logo via Dashboard.
See Demo
4. Supports Widget. To add widget, go to your dashboard, widget and add. Four Widget slots are available, very few desktop Themes can boast of this..
I. Categories Widget Area​
II. Custom Header Widget Area.​
III. Custom Footer Widget Area.​
IIII. Custom Homepage Widget Area.​
To add ads, go to "widget", click "Custom HTML" and select the area you want the widget to appear.
THE BELOW SCREENSHOT IS A WIDGET​
5. Supports All Colors and Highly Customizable. I made so much options to enable you change the color of any area you want. Now is the time to showcase your creativity. However, you can always go back to default if you make any mistakes. To change color, go to "Customize", "Color".. You can even preview it live. See Demos