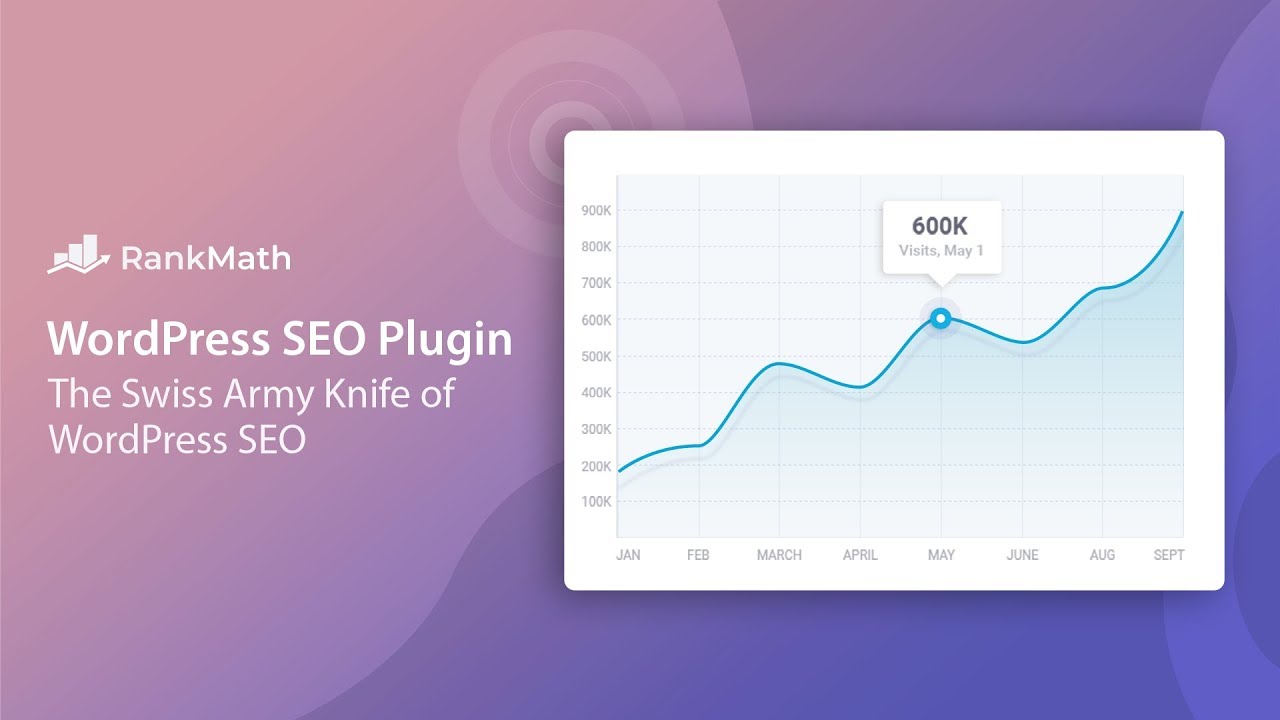 Rank Math SEO plugin
is a powerful tool that makes your site optimize easily for search engines traffic. You can easily customize SEO settings, and control which pages are indexed and how you want your website to appear in search with structured data.
Rank Math is integrated with Twitter, Bing, Facebook, Google, Pinterest, LinkedIn and Google Search Console.
Rank Math is Packed with Amazing Features Including:
1. Clean and Simple User Interface.
2. Easy to Set Up Wizard.
3. Advanced Built-in Analytics
4. Google Analytics Integration.
5. Rank Tracker.
6. Ranking Keywords for Posts.
7. The Most Advanced Schema Generator.
8. Import Schema Markups from Other Websites.
9. Custom Schema Builder.
10. Schema Templates.
11. Article Schema.
12. Product Schema.
13. Recipe Schema.
14. Events Schema.
15. Video Schema.
16. Local Business Schema.
17. FAQ Schema.
18. HowTo Schema.
19. Add Knowledge Graph Meta Data.
20. Keyword Comparison & Google Trends Tool.
21. XML Sitemap.
22. News Sitemap for Submitting Websites on Google News.
23. Video Sitemap For Video Websites.
24. Automated Image SEO.
24. ETC...