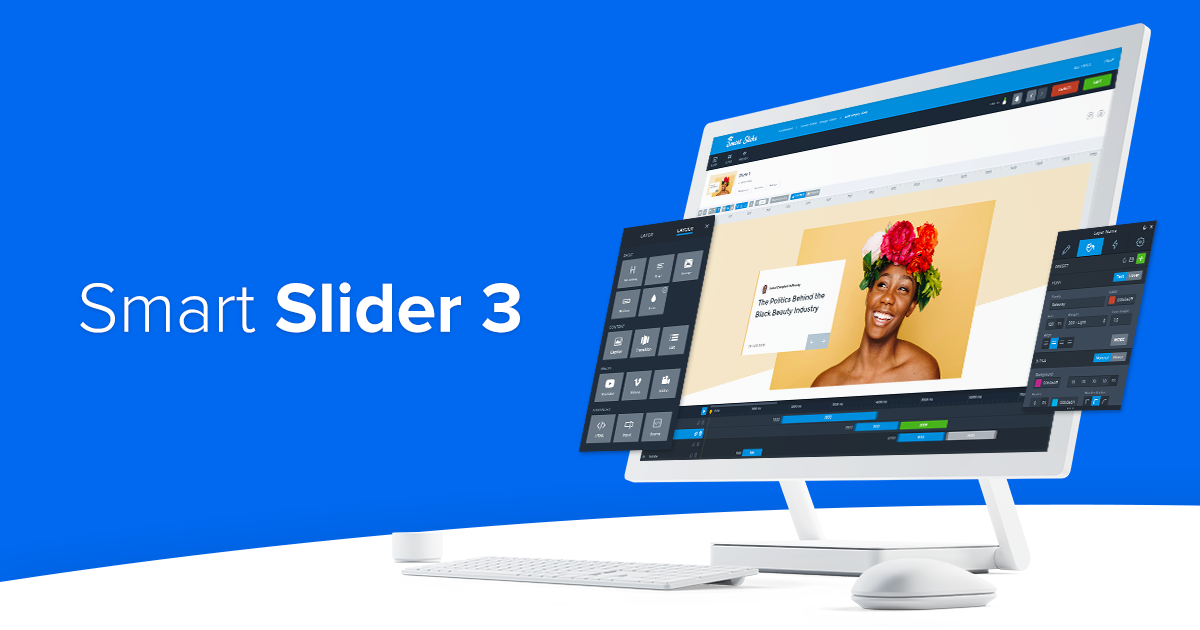 Smart Slider 3 PRO
helps you create any kind of slider from standard to complex carousels. From blocks to full designs.
You can also choose from the over 180 beautiful templates and make whatever changes you want.
The PRO slider plugin also comes with collection of layers that gives you access to advanced customization tools.
Also, Lightbox feature is also supported. When visitors click a link, image or buttons, a full-screen image or lighbox video pops up.
Lazy Load is another great feature of the pro version. Let your users download only what they see for faster speed.
Another awesome feature is the background video. A good way to grab attention.
WebP is supported. This would make your page load faster as it provides superior compression of images.
Similarly, the Image Size Optimization feature optimizes your image for mobile and tablets.
Layer animation, text animation help you apply animation presets to layers and bring texts to life.
You can also give your images the illusion of motion by utilizing the Ken Burns Effect feature.
Other types of animation supported are Particle Effect, Parallel Effect, Actions and Events, Animated Shape Divider, Morph animations, Distortion animations.
What's more, you can add YouTube video to your slides, display playlists; integrate woocommerce, etc.