Forum Admin
Staff member
Trusted Uploader
Aug 21, 2021
1,278
1,462
113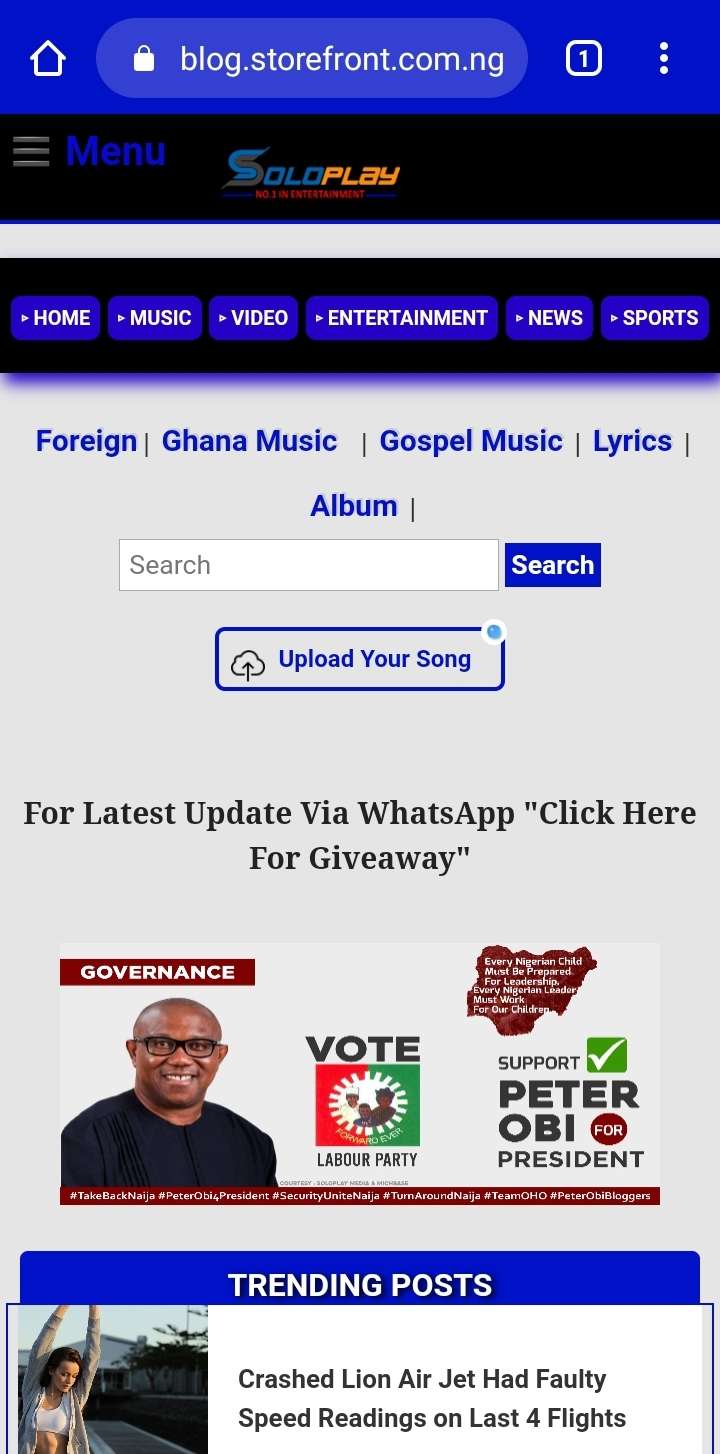 Soloplay. ng mobile theme is now available for download. The theme is built on Carrington.
FEATURES
Fast.
Seo friendly.
Color: blue.
CONFIGURATION
1. To change logos, category links, edit header.php
2. To edit footer and change footer logo, edit footer - bottom.php
3. To change Latest Music and Latest Videos, edit
storefront.com.ng/tabs2.php
and replace music and video categories with the one you want. Eg ('category_name=
music
&showposts=20'); while (have_posts())
​
PRICE:
3k donation.
You can request more features to be added for additional fee.
SCREENSHOTS