Forum Admin
Staff member
Trusted Uploader
Aug 21, 2021
1,251
1,276
113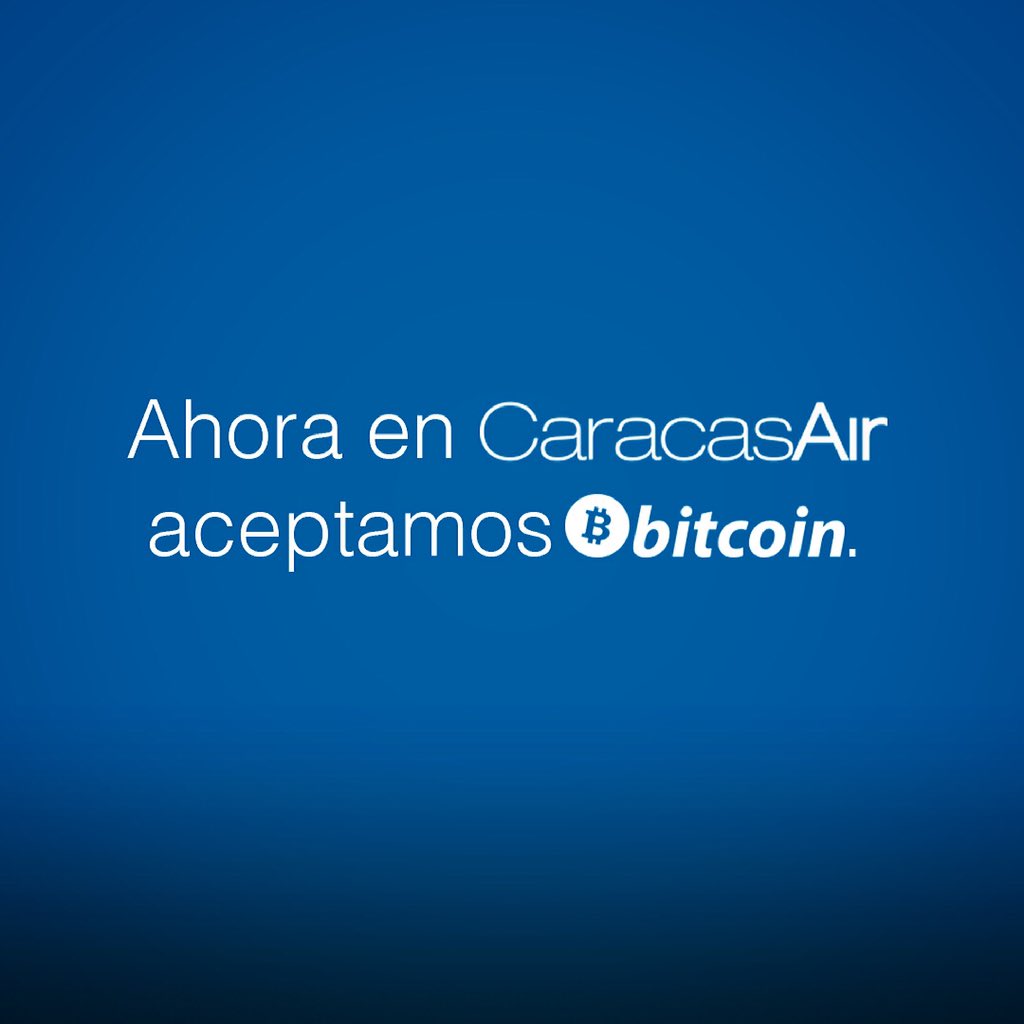 Venezuelan Turpial airlines has announced that it will now accept #bitcoin as a hedge against hyperinflation. Its CEO, Laufer, tweeted:
"From today we accept Bitcoin and we will give discounts and financing plans to all who choose this new payment method"
This development follows the rising inflation of Venezuela's local currency. The hyperinflation has forced many of its citizens to consider alternatives, particularly Bitcoin and other cryptocurrency assets, considered as a store of value.