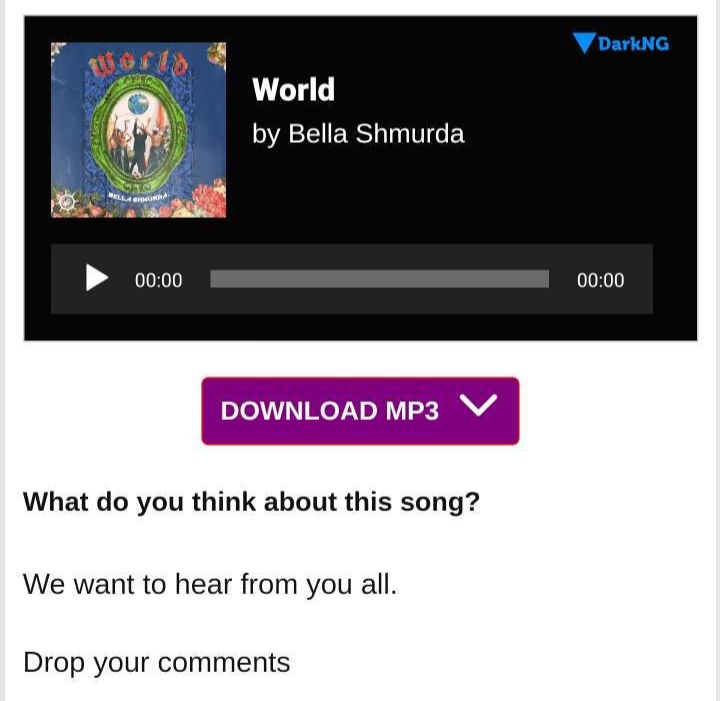 Naijaloaded Audio Player And Download Button Plugin
by Pedro allows your users play audio online and download for offline use. You can add watermark and change the background color of the download button.
HOW TO USE..
1. Go to AudioPlay Menu..
2. Add Audio Player Watermark url.
3. Put Download Button Background Color.
Now edit or add new post...
1. Fill artist name.
2. Artist song title.
3. YouTube embedded link if available.
4. Mp3 download url..
That's all.. Enjoy the plugin!