Download Naijakit Wordpress Theme March 2022 Version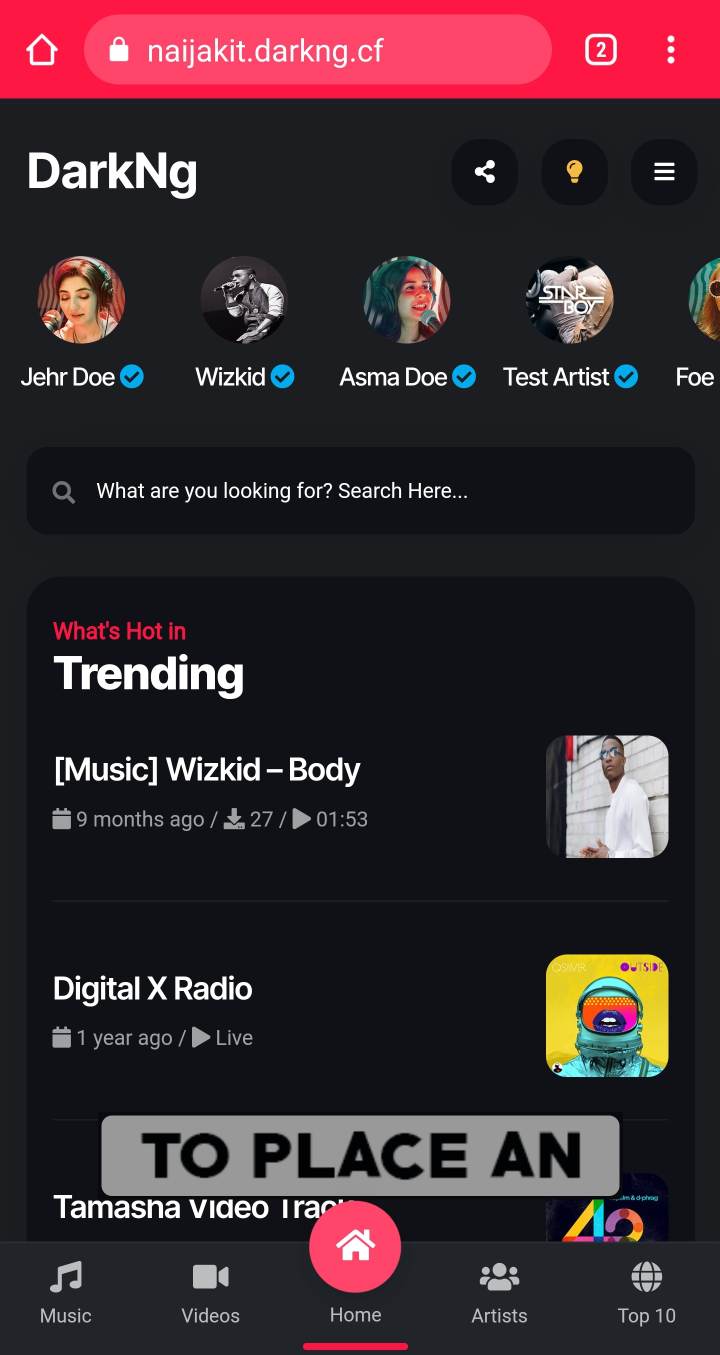 CHANGELOG
* Thumbnail uniformity.
* Browser bar color added. To match the primary color of the theme.
* Sticky Footer Ads. To change the ads, go to theme Appearance, editor, edit DarkNg, Ads.php, and change ads link and gif.
* Artist list updated.
DEMO
https://naijakit.darkng.cf/
PRICE: 7k (DM me to purchase)
---
DOWNLOAD JULY 2021 VERSION
DEMO:
naijakit.darkng .cf
PRICE: 5k
---
FEBURARY 2021 VERSION



Naijakit Latest Theme is Out.
FEATURES
. Unique Artiste Page.. (No plugin required. )
. Artiste sliders.
. Unique TV (for YouTube)
. Easy to Set up..
. Lots of awesome features… See Demo…