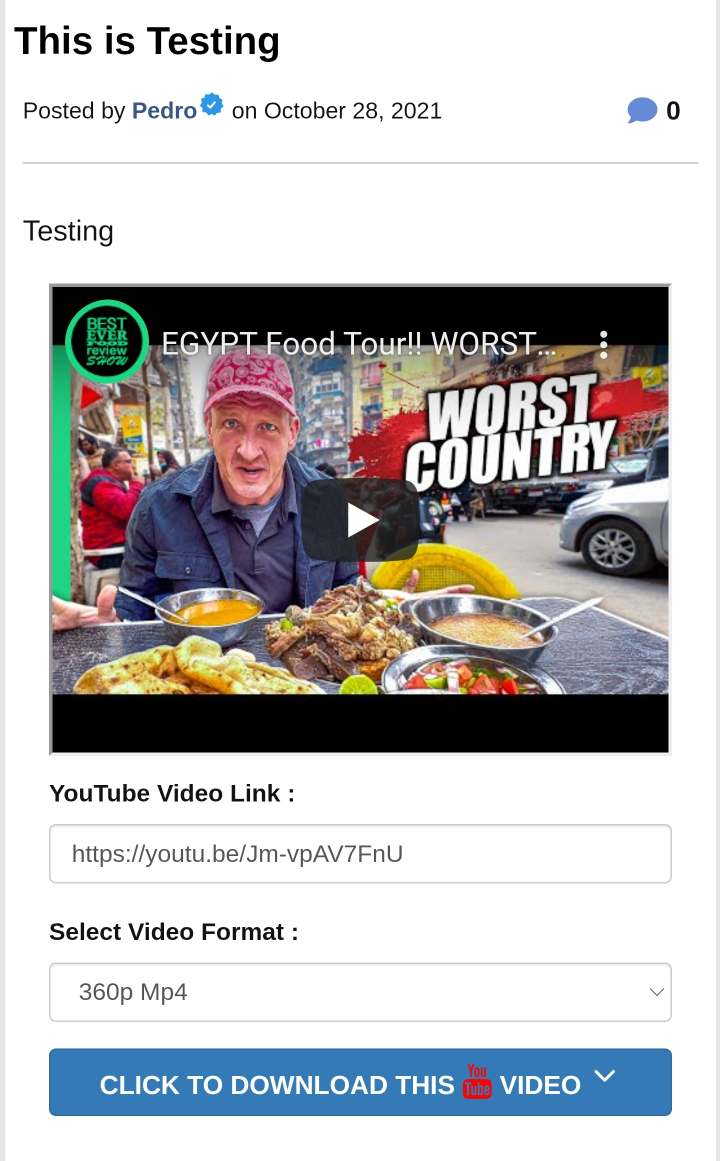 (Formerly Audio Player and Download Button Plugin)
The previous Audio Player plugin by Pedro is now known as Media Player Plugin because of its additional features. All previous features remain. However, new features have been added.
NEW FEATURES
1. Video/ Movie Download Button.
To use this feature, create or edit a post, navigate to
Video Meta Settings
and fill the
Download Video/Movie Url:
box with your mp4 download link. (This won't display on frontend if empty)
2. Subtitle Download Button.
If your video or movie has a subtitle, you can use this feature. Fill
Download Video/Movie Subtitle Url
.. If empty, it won't display.
3. Download YouTube Video.
This is a very important feature.
Your visitors can watch and instantly download your YouTube video on your site.
And the most important thing, the files are not stored on your server.
To use this feature, fill the
Download YouTube Video
box. Make sure you insert ONLY the
Video ID.
eg,
Jm-vpAV7FnU
NOTE:
YouTube video download functionality is processed via API at loader.to/api/. Files are not saved on your server. You can earn money with the button API. Create a page where you want the Ads to be located and insert the page url in the box below.
25% of all downloads will be redirected to your AD URL
, while Loader.to keeps 75% as all the work is done by them.
To set this, go to
Audioplay Menu



PRICE




The plugin is 5k.
To purchase, contact me via any of the following:
* PM me on this Forum
* Contact Page (see footer)
* Telegram Channel (see footer or click download)
DEMO LINK
naijaloaded.darkng.cf/this-is-testing/
naijaloaded.darkng.cf/music-p-square-this-p-sef/
naijaloaded.darkng.cf/video-johnny-drille-shine/
DEMO IMAGES