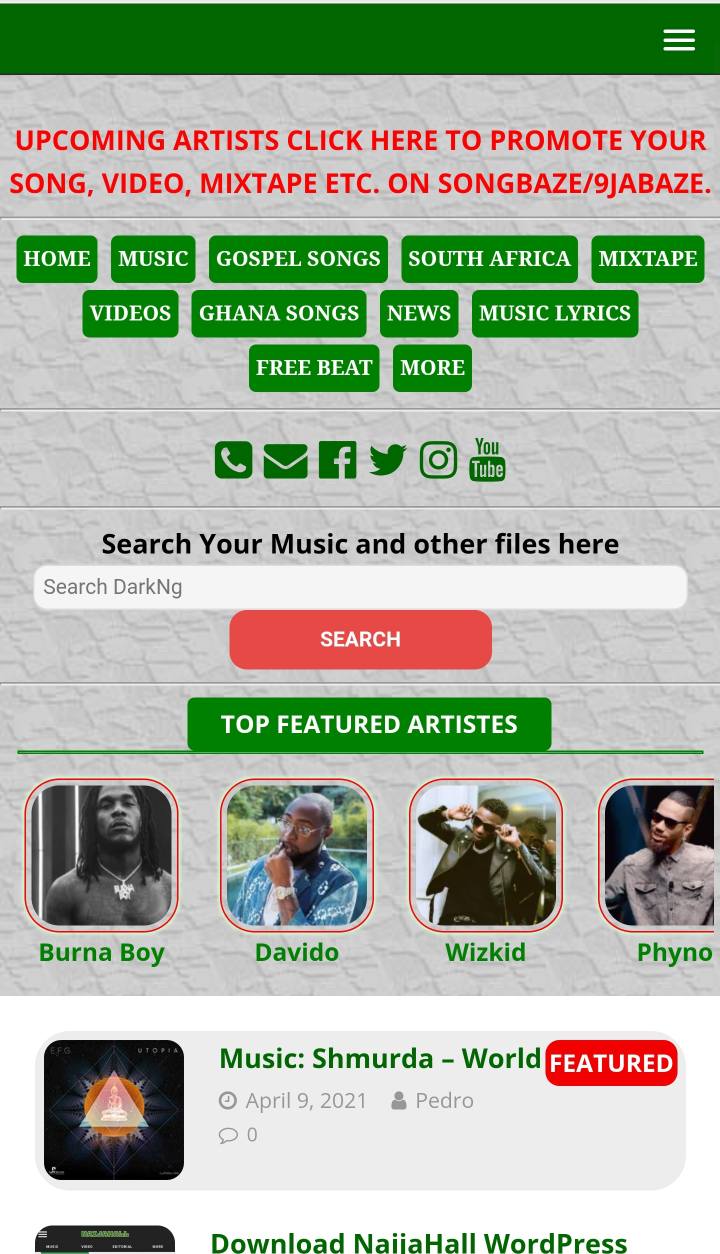 Songbaze Wordpress Theme
is a popular responsive theme built on the Mh Magazine framework. Songbaze, formally 9jabaze, is Nigerian and African Home of Unlimited Songs, Videos, Mixtape, Free Beats, Instrumentals, gospel/Christian Songs and comedy skits.
Mh magazine, the framework upon which Songbaze is built, is fast, secure, SEO friendly and perfectly suitable for topics like international news, politics, lifestyle, fashion, business, sports, gadgets, travel or anything else.
INSTALLATION...
1. To edit header, go to genesis.com.ng/header2.php
2. To edit footer, go to genesis.com.ng/footer2.php
3. Go to genesis.com.ng/top-artistes.php to edit top artistes
4. For Trending songs, go to genesis.com.ng/trending-songs.php
5. Finally, go to genesis.com.ng/latestgospelsongs.php to modify Latest Gospel Songs.
FEATURED POSTS..
For FEATURED POST, just stick the post you want to feature. That's all.
For support, use the "discussion" section only.

DEMO:
Darkng.cf
DEMO IMAGES